Blog >Teaching Tips
Teaching a Multi-Level Class
October 21, 2013 |

4

min read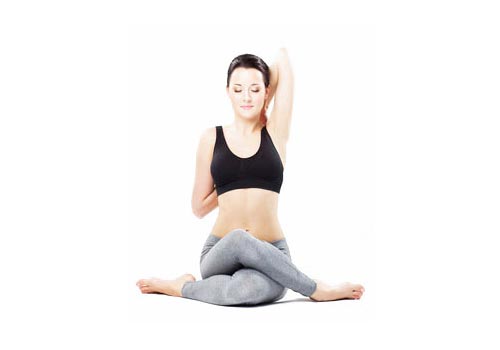 Classes with students of many levels can create challenges for yoga teachers. Even if you plan to teach an intermediate class, beginners may attend on their own accord.  The keys to planning and executing a successful multi-level class center around having confidence in your original plan and your teaching abilities and making sure you are watching all of your students during class.  Utilizing the following techniques will challenge your advanced students and allow your other students to go at their own paces.
Create a Flexible Class Plan and Follow It
Even if your plan is for an intermediate or advanced class and a few beginners show up, stick to the sequence you created. This step is easily accomplished if you plan for the unexpected while creating your class plan.  Make notes in your plan that you can easily turn to when you realize your class is not all one level. Most poses have modifications or variations that you can utilize as you progress through the class, and having these options written into your class plan will help create a seamless class. If you know you will be teaching a multi-level class, make notes for each pose regarding the specific requirements for each level of executing the pose.
Following through with your original plan will help your confidence level when multi-level students attend your class.  Advanced students will tend to take each pose to their own level and beginner students will respect their edge as you tell them to do so, even if you are teaching to several levels. Even advanced students will benefit from beginner-level reminders while they are honoring their own practices.
If a student that you have not met before attends your class, be sure to ask if they have yoga experience. If you can't talk to the student beforehand, watch him to assess his current level.  Watching your students is the best indicator of their respective levels.  Once you ascertain this, you can teach accordingly.
Use Props and Modifications
If you know a student is a beginner upon entering the class, give her two blocks, a strap and a blanket as she sets up her mat.  If you aren't sure of your students' levels, have these props available to support your beginners' practices. Then, as you introduce poses into your planned sequence, you can guide the beginners by showing them variations and modifications using the tools you've given them.  If you find that some poses are difficult to modify, have similar, less challenging poses in mind for your beginners.
Keeping the above tips in mind when you create your class plan and start your multi-level class will help lessen the anxiety of an unexpected situation and allow you to teach all levels with confidence. Following a flexible class plan, being aware and using props and modifications will contribute to an effective multi-level class.
Kristen Porter is a Yoga Alliance registered yoga teacher, studio owner (www.ovcyoga.com), corporate attorney, wife and mom.  Her passion is helping people realize their true strength and inner light by sharing wisdom learned through yoga, meditation and incorporating positive changes in her own life.