CREATE YOGA CLASS PLANS IN MINUTES

Choose from over 500 pose illustrations

Drag and drop poses to create your routine

Access, copy and edit over 7000 shared class plans

Create your own poses and plans and share with others

Add class plan details such as duration and level

Multi-platform capability: desktop, iOS and Android Tablet
SIGN UP FOR A 15 DAY, RISK FREE TRIAL
Find Inspiration
Use YogaClassPlan to search thousands of shared class plans and inspire new flows or variations. Copy a class and make it your own or if in a pinch, use the class as is.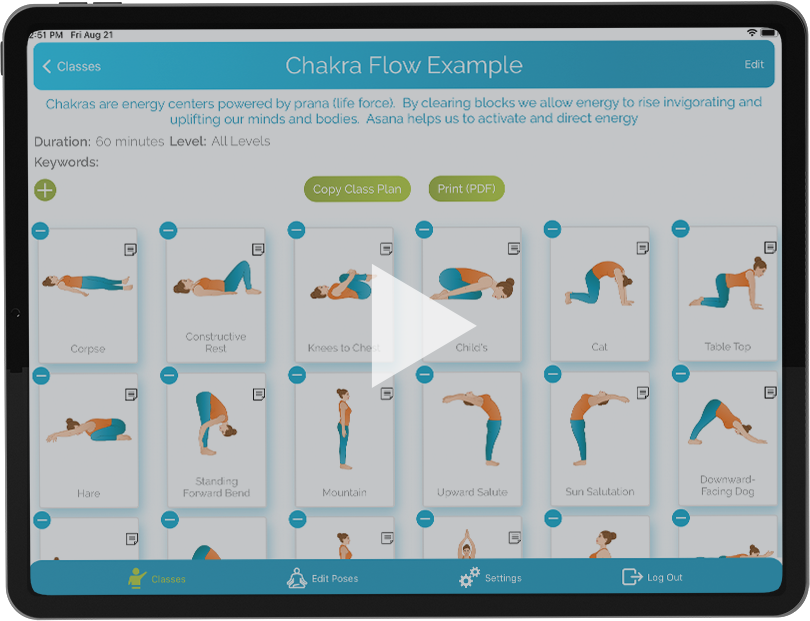 EASY TO USE, INTUITIVE INTERFACE
This app has been designed to hit many objectives, but none more important as ease-of-use. Built on a simple "one-click or tap, drag-and-drop" system, our yoga class plan builder eliminates complex features entirely.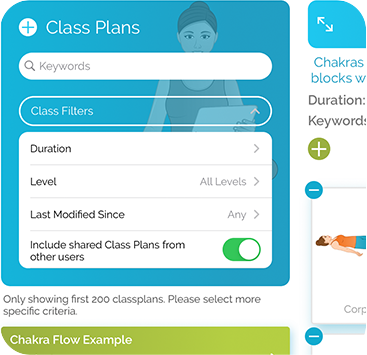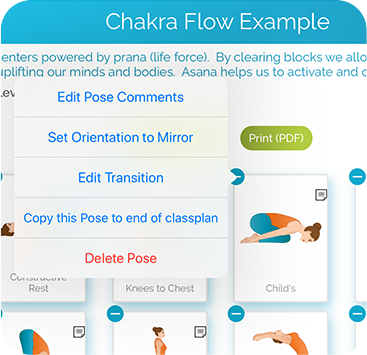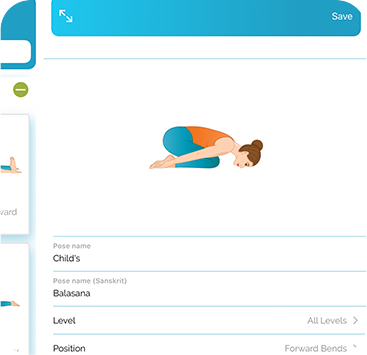 Use YogaClassPlan from your desktop, iPhone, iPad or Android Tablet device. Create a class on the train with your iPhone and edit later that night from your desktop.
As a new yoga instructor, Yoga Class Plan has been a wonderful resource. It's quick and easy way to create a unique plan for each class. Plans can be saved and modified at a later date. The ability to search other class plans is a great resource for new tips and ideas. The service team is quick and responsive, and the price can't be beat!
T. Rogers
Yoga Class Plan has been invaluable to me in planning my yoga classes. Since I teach different levels of yoga and have varying class lengths, I was able to use the website to plan my own classes as well as using plans created by other teachers. I would highly recommend website to any yoga teacher, especially those new to teaching.
Shari Weidman, Yoga Teacher
I like having a site where I can organize and save lessons; it's a relief to know that I can make and modify plans easily, but what I like most is having them easily accessible – no more searching for things only to discover that my plan has to be modified or that I have to start from scratch. No more wondering where in the world I filed something is a great relief, too.
Micha Collins, Yoga Teacher