Blog >Health & Wellness
Self Care Essentials For Yoga Teachers
February 19, 2018 |

4

min read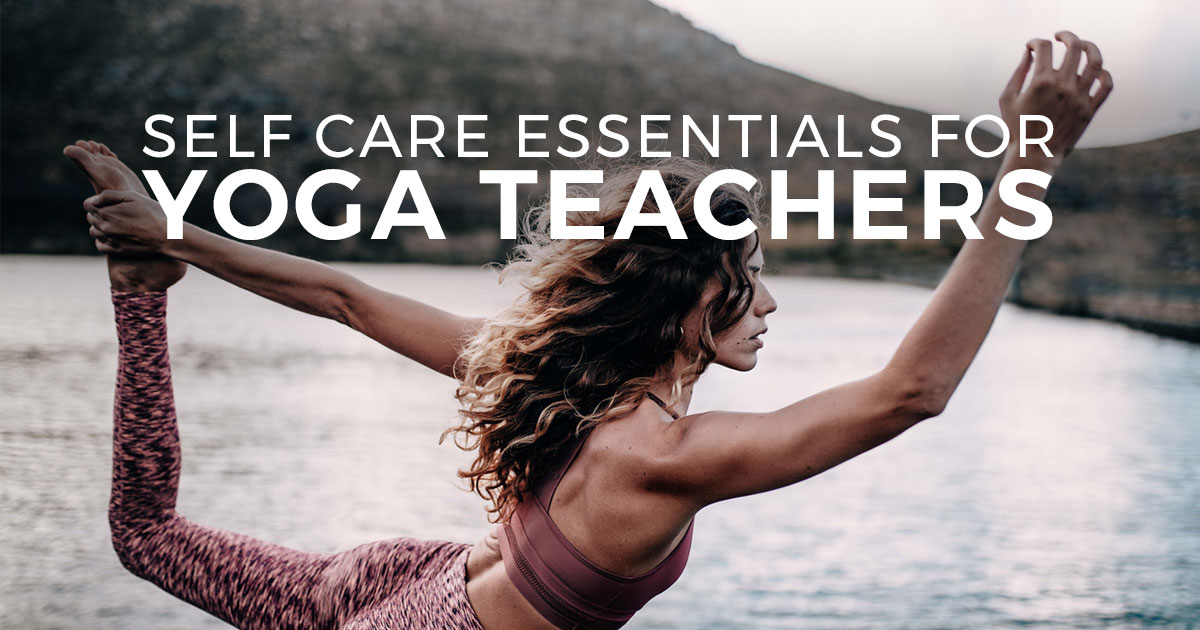 Are your classes filled with messages of self-care, compassion, kindness, and giving? While these messages are important to express to your students they are even more important to take in for yourself.
Leading students through a yoga practice can be joyous, it can also be draining and lead you down the road of the dreaded yoga teacher burnout. The best way to avoid burnout is to truly take on the practice you are teaching your students!
Here are a few tips to help you practice the self-care routine that will keep you feeling fantastic and energised for your classes and life in general.
Take Care of Your Needs First
It can be easy to allow your needs to be put on a back burner as the year comes to an end. That is why it is incredibly important to make sure that you are eating well, hydrating, and getting enough sleep.
Just as you make your students practice setting intentions, you too must follow the practice as part of your self-care routine. If possible start each day by setting a simple intention and when you finish your day, come back to your intention. By doing this practice every day you will create space in your life to see what is working and what needs to change.
This time of year can be prime for distractions, that is why it is so important to build strong boundaries across all aspects of your life.
Boundaries with Technology – turn off your social and email notifications so your attention won't be pulled away from being present in life. Set times to check your social media and email and pre-schedule any social posts you need to make.
Boundaries with Students – This time of year can be especially stressful for students and you may create a safe enough space for them to feel comfortable but you can't solve all of their problems and it is best to find ways to allow them to feel heard without overextending yourself.
Step off the yoga mat and into another type of physical practice. Exercising will not only help you feel better, taking the time to do a different format of fitness will help you take a mental break from your yoga practice. The energy of these new practices will be beneficial for you not just during the end of the year craziness but all year long.
Yes, yoga is a practice filled with creativity. However, it is incredibly important to seek out creative outlets outside of the yoga studio. Finding creative outlets outside of yoga will help you come back to your students with more creative classes. These creative outlets will also help you feel fulfilled and inspired in other aspects of your life as well.
Utilize Your Support System
Friends and family are incredibly important to have around during busy times, they help to provide support, bring balance, and perspective to life when things become difficult or overwhelming. Spending a few moments connecting with loved ones is an excellent way to ensure that you are fully supported no matter what.
Even if you have to schedule it, ensure that you make time to have fun! Get out of the studio, off the mat and get into the spirit of the holidays! Allowing yourself some time to truly cut loose, will allow you to return to your students as a happier, healthier you!
Just as you teach your students, balance is important, not just in a yoga practice but in life! Take time to bring balance to your life and you will be a self-care maven in no time! With just a bit of effort, you will find yourself waving goodbye to the end of year yoga teacher burnout permanently.