Blog >Teaching Tips
Part 1: How To Start Teaching Private Yoga
September 29, 2016 |

7

min read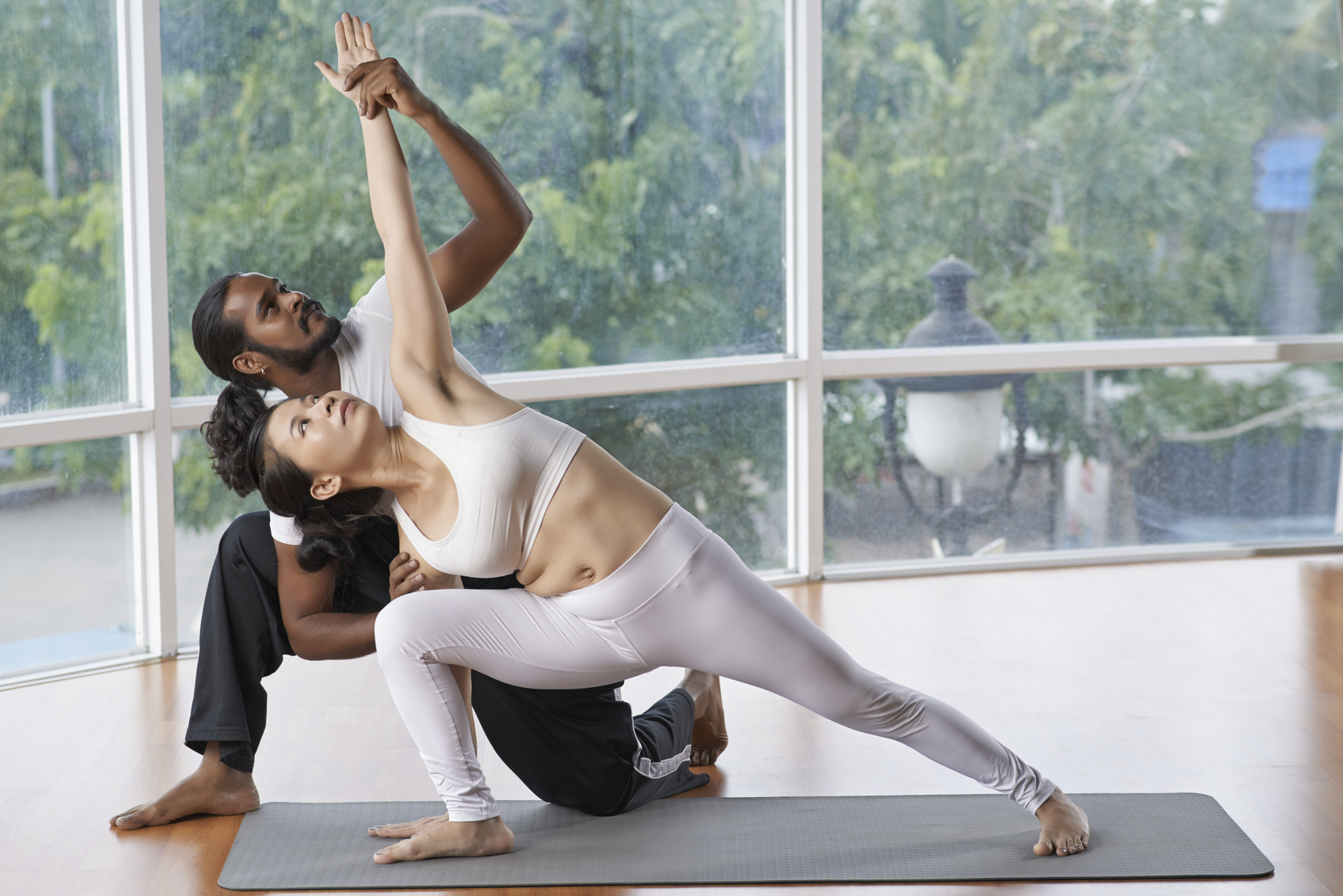 Private yoga classes are 1:1, instructor-client sessions, taking place in your studio, their home or even an office space.  Flexible options, personal attention and customised sessions are key benefits that motivate individuals to seek out private yoga classes. In return, you will be well paid. Teaching private yoga classes is a profitable way to build a sustainable business and/or supplement your public and/or member's only classes. Most private yoga teachers can expect to earn anywhere from $50.00-$150.00 an hour. Teaching Private Yoga classes is not an easy option, however. Privates are different to group instruction in both planning and delivery style. Private yoga clients are seeking a meaningful experience. For you, that will mean "customising" their sessions to meet their deepest needs, so your client feels those profound changes in mind and body. This particularly true, if they are paying top dollar fees. As importantly, your delivery/teaching style will need to be adjusted for a more "intimate" situation.
The initial meeting with a private yoga client might feel awkward. This is normal. You might think of it as a yoga "date", rather than the weekly yoga party you put on for drop-in group classes. It is therefore best practice to meet new clients in advance, to "break-the-ice". Try not to panic if it doesn't feel like a fit on day one. Stay grounded and spend some time, discussing your client's needs, agreeing on an instructional plan, times, fees and personal goals. This is the first step towards building a dialogue with your private clients, which will continue into the sessions itself. It's important to continually ask questions, seeking out the issues in the tissues as teach to their deeper needs, so you can continually make adjustments to their practice. Of course, we are getting of ourselves. Before you can start teaching private yoga classes, you will need to find your clients. Below are 5 top tips for marketing yourself to private yoga clients.
Practice on volunteers, selected from a pool of yogi colleagues, friends and families. It's important to get the newbie-jitters out of your system, before you start working with paying clients. Most people would welcome the opportunity to have a free private yoga class. This is where you can work through techniques and strategies for "talking" an individual through a pose. That experience is very unlike a group class of demonstrations and adjustments. In the 1:1 situation, it is just one client and yourself. Be sure to ask a lot of questions and follow-up questions in each pose. How you feeling in that pose are is too general. Most people will say fine, even if their knee hurts or their hip is uncomfortable. Instead, try for tailored questions with follow up; are you feeling the stretch in the right hip flexor, is it too much, too little. Then adjust your client accordingly. Teaching to their deepest needs to enable a profound experience of the yoga will build your yoga career.  Word of caution: once you begin gaining private clients, you will need to taper off the freebies.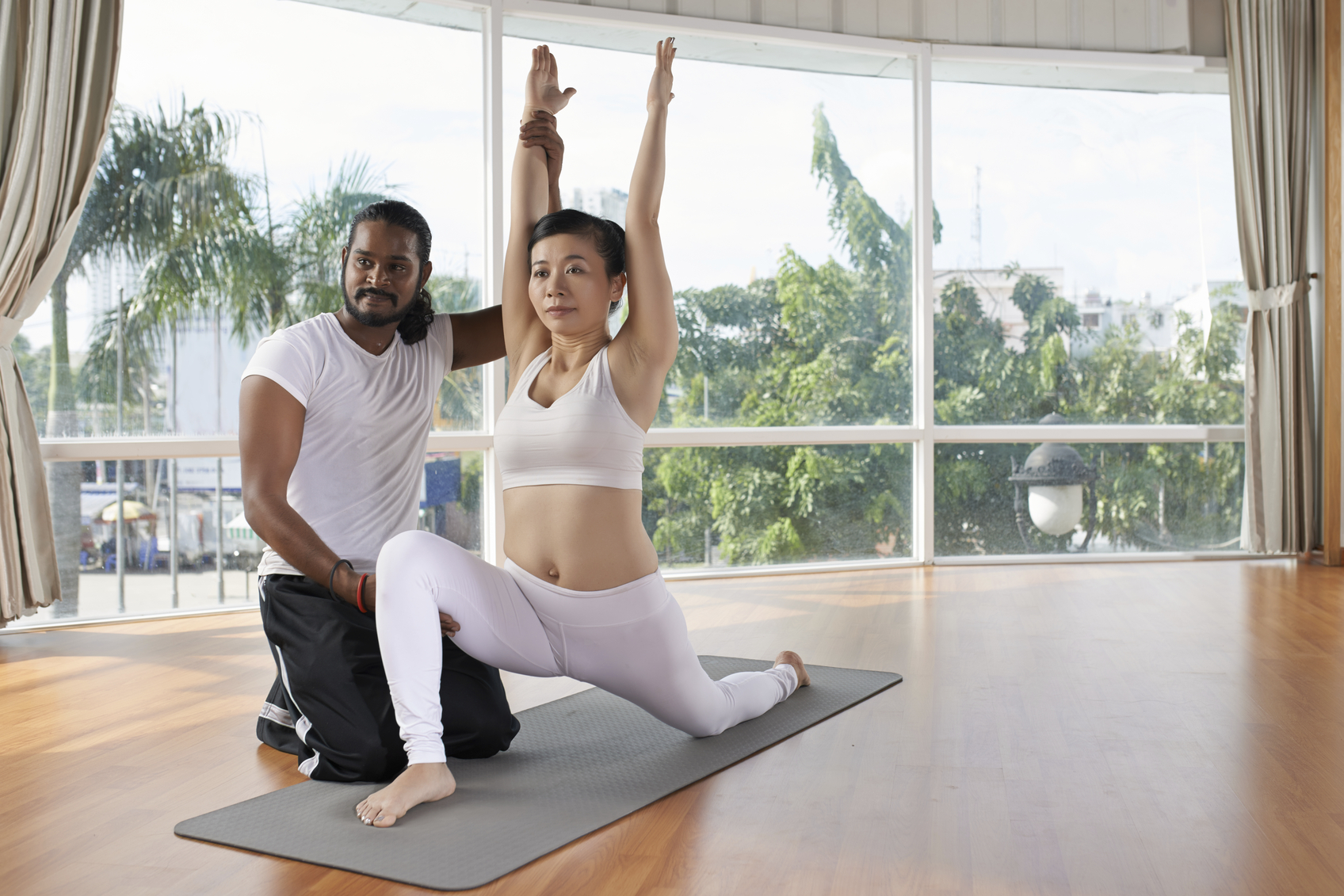 Word-of-mouth is the key to building a loyal following and sustainable business. Tell everyone you know, that you are now offering private yoga classes. If you are a studio owner, you are a unique position. Begin or end each group class with an announcement and short explanation of the benefits for clients in taking private yoga classes. Some studio's offer a free taster or discounts enticements to members. Be sure to include these promotions on your website, at the sign-in desk and in any promotional materials, along with bio's of the private yoga instructors. Try to keep the schedules and fees open or on request. This allows room for plenty of and flexibility, customisation and optional extras valued by private clients. As an owner you may want to teach the privates yourself or select "pairings" of students with instructors, selected from your pool of experience teachers. Freelance instructors and those new in the "private yoga" sector, should approach their studio owners, gym managers and fellow yogis.  Tel them you are now offering private yoga sessions.  In my experience, studio owners and managers are always happy to help with referrals.
Make use of every opportunity to network. This is where business cards come in handy. Coffee mornings, fun-runs, charity events and wine tastings are where people get together and talk. When they find out you are a yoga teacher, they will be interested, curious and where you teach. Make certain the cards include links to your website and clearly state private yoga as one of the services you offer. Equally as important is to cast the net far and wide. The most successful private yoga teachers I know establish wellness business partnerships with their local homeopath, acupuncturist, chiropractor and health food store. Some have branched out to spa and hair salons, teaching privates after close of business, and leaving stacks of business cards for referrals.
Think yoga off mat. Health providers for many corporations and institutions require employers to offer wellness and lifestyle support to employees. I once taught a series of lunchtime yoga classes in a corporate conference room at a business park! The latest yoga research confirms the benefits of a regular practice for stress, weight loss, eating disorders, back pain and mild depression, all of which were afflictions suffered by my clients before the each begin practicing yoga. Touching base with business park managers, Human resource departments and wellness coaches will see help you to get a foothold in the private world of corporate yoga.
Be visible. One yoga instructor, I know built a successful private practice on the back of a weekly donation class at the local library. His "found" clients would never have walked into a studio, but they were comfortable attending an event at the library.  Another yoga teacher friend, whose day job was to tutor kids with special needs, found her yoga skills to be transferable?  Soon she had a steady stream of parents requesting weekly after-school yoga classes for their kids. I was once approached at my local gym by a scientist holding a conference at a nearby college. He asked if I would lead the group of scholars in breathing and stretching sessions between seminars. He also requested that these sessions take advantage of the nice weather and beautiful gardens. I took the gig. Not only was this one the most enjoyable weeks in my yoga calendar that summer, it was also rewarding both financially and spiritually. None of these scientists had practiced yoga before, but they did have the curiosity and sense of humor to try it – for the first time – in public.
These are just a few of my top tips and suggestions on teaching private yoga. Don't stop there. If you are really serious about building sustainable private practice teaching yoga, do more of what brings you ease.  Be mindful. Be Creative and most importantly Be you.
Part 2: Guide to teaching your first ever private yoga will cover issues from how-to-teach to understanding the needs of your client with tips and suggestions on planning and fees.
Brenda Hamlet is a RYT 200 yoga teacher and journalist. More information about Brenda can be found at https://www.facebook.com/brendahamletyoga