Blog >Lifestyle
How to Use 'Instagram Stories' to Connect with your Students
April 5, 2017 |

8

min read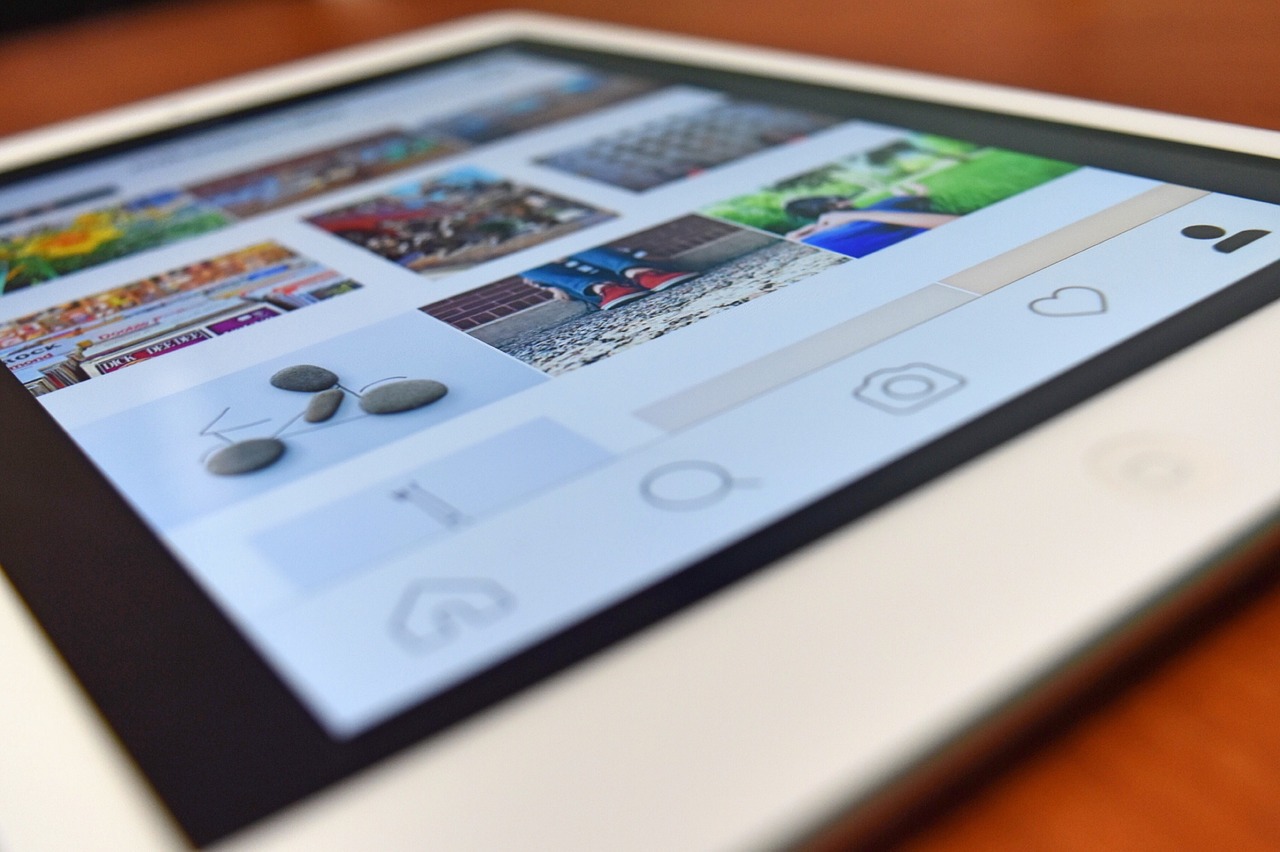 Over 500 million people use Instagram every day. As a lightweight and image-driven interface, Instagram's meteoric rise in popularity is evidence of a shift in the way teens and adults are connecting with brands and thought leaders. In today's hectic world, social media users prefer a balance between information and simplicity. Instagram delivers that balance, enabling users to connect with the people and causes they love through dazzling images, videos, and sparse text—all from the convenience of their smartphone.
Fitness is among the most popular industries taking advantage of the massive audience on Instagram, ranking among the 75 most-used media tags worldwide. Happy, smile, beautiful, and fun are also on that list, demonstrating the overall positive vibes held by most users. Not surprisingly, posts about yoga, meditation, and mindfulness are a perfect fit for this social media audience.
Now, yoga professionals can take advantage of a new feature offered by Instagram: Instagram Stories. With the help of this new function, yoga instructors, studios, and students have the ability to share their experiences with fun, informative, and thought provoking posts. In addition to spreading the ideals and practice of yoga, Instagram Stories presents a powerful opportunity for savvy instructors to build and nurture student relationships like never before.
YOGA AND INSTAGRAM STORIES: HOW IT WORKS
Instagram Stories offer a variety of features that make it easier for students to keep in touch with instructors and studios. Stories can be composed of a series of photos, videos, and even live streaming video. Best of all, fresh new Stories are showcased along a horizontal bar at the top of every user's home feed, making it easier for yoga instructors to inform and entertain students with fresh content. Here's how it works:
Once logged-in, tap the Your Story icon at the top of your home feed, located at the far left side of the Stories section. Alternatively, swipe left on your news feed to smoothly jump into Stories mode.
Capture media by a) tapping the circle button to snap a picture, or b) holding the circle video to record a video.
Click Done.
Next, click Add Your Story to share the media. If you like, you can also save the media to your phone and re-post it to your website or other social media accounts.
Repeat steps 1-5 to keep adding new photos and videos to your Story, and they will play in succession whenever a user clicks on your Story icon.
At the end of the day, your Story will disappear.

Now, let's take a closer look at available media formats:
Photos: Upload still photos to your Story by clicking the circle button (step 2 above). Then, take advantage of Instagram's built-in media editor by adding filters, text, and sketches to your post.
Videos: Record a video by clicking and holding the circle button (step 2 above). To add effects to your video, like filters, swipe across it to pull up the video editor.
Live video: Just beneath the circle button, you will notice an option titled Live. Click on that option to begin your broadcast, and your Followers will see a live… notification embedded within your Stories icon. Once your broadcast is over, your video will disappear from Instagram.
Boomerang: Beneath the circle button, there's also an option called Boomerang. This mode lets you record a short GIF-like video, which can be a creative way to showcase unique content (see Additional Tips and Tricks below!)
Hands-free video: To the right of the Boomerang option, there's a final recording mode called Hands-Free. As the name suggests, this mode allows you to record video without having to hold down the circle button.
5 WAYS TO CREATE STORIES FOR INSTAGRAM YOGA MARKETING
Marketing and advertising largely rely on making customers understand that a particular product or service fulfills a need. For many yoga students, that need is transformation. Every day, yogis of all ages unroll their mats and turn off their phones simply because they desire the time and space to transform.
To build a following—both digitally and in the real world—instructors must understand this need and create unique content that helps to fulfill it. In doing so, genuine relationships can be built, nurtured, and grown in a way that benefits both student and instructor. Below are just a few examples of how savvy instructors can nurture those kinds of mutually beneficial relationships.
Themes are one of the greatest elements of in-studio classes. Instructors who can thoughtfully weave mantras, anecdotes, and visualization exercises into classes have the power to elevate their students into higher levels of physical performance and emotional clarity. Take these meditations from the mat and use them to create candid Instagram Stories. Think of it as a class-in-a-stream; for the students who can't make it to the studio, what words could you share to keep them curious, thoughtful, and inspired throughout the day? Like classes, these meditations are best themed according to day of the week, season, holiday, or other significant event.
Most students aspire to improve certain postures. Whether perfecting alignment in Triangle pose or working toward the ever-elusive handstand, yogis always love instructional content that promises to improve their practice. Instagram Stories provides the perfect platform to deliver such content, enabling instructors to address critical factors when transitioning in-and-out of popular postures.
What makes your studio unique? Maybe you offer early morning classes, showers, and pristine locker rooms to help young professionals find flow on weekday mornings. Or, perhaps you are a quiet studio with a tranquil ambience where students are always greeted by warm and smiling faces. Take time to consider what students (and employees!) love most about your space, and post a studio tour to Instagram Stories that highlights all that makes you unique.
Few things trigger a decision to purchase faster than positive reviews and testimonials. With Instagram Stories, yoga instructors and studios have the ability to add a face and personality to positive reviews by sharing student feedback on classes and workshops. Of course, video testimonials don't have to be forced, awkward, or uncomfortable. Often times, sharing photos and videos of smiling faces with the occasional "Loved it!" soundbite will do more than a lengthy paragraph of praise. If students want to share feedback but prefer not to be recorded, ask if they might consider taking a photo instead. Using the Stories text feature, you can then add a caption that expresses their feedback. Best of all, you can also take advantage of a variety of colors, emojis, and tags prior to posting!
Yoga festivals and workshops are more common now than ever before. Every year, events like Wanderlust 108 unite thousands of yogis across the country. Countless others do the same on a local level. Share the energy and excitement of live events with your Followers on Instagram by creating a Story whenever you attend. Live event coverage has a twofold impact on your Instagram marketing efforts. In addition to sharing the experience with Followers who might not have been able to attend, it also demonstrates your commitment to learning from, and contributing to, the global yoga community.

Yoga Teachers (L) @jessicaolie and (R) @lizettepompayoga share snippets from their daily lives on Instagram Stories
ADDITIONAL TIPS AND TRICKS FOR AN AWESOME YOGI INSTAGRAM
Extra credit: Take advantage of the following tips and tricks to make your Instagram Stories stand apart from the crowd!
Use Boomerang to add some flare to your posts about postures. Think of postures that look pretty, fluid, or silly when transitioning in/out of them – e.g. balancing poses, arm balances, inversions. The magic of Boomerang will effortlessly transform those postures into fun and share-worthy GIFs.
Invest in a tripod & Bluetooth remote to shoot live video when you don't have a partner. Building online relationships is time consuming, so you never want to risk those connections growing cold because you don't have the extra hands to create awesome content.
Tag fellow instructors and students in your videos to increase visibility and reach. Use discretion, however. If you tag a student, make sure you have a good relationship and they agree it's okay.
Review, record & improve. After 48 hours, check to see who viewed your Instagram Story. In a separate document (like Sheets or Excel), log the video topic, format, and viewership statistics. Every month, look back over your data to better understand which themes resonate most with your audience. Use this insight to develop more content that students like, and watch your engagement metrics steadily grow!