Blog >Business Tips
7 tips to begin teaching online
November 23, 2016 |

6

min read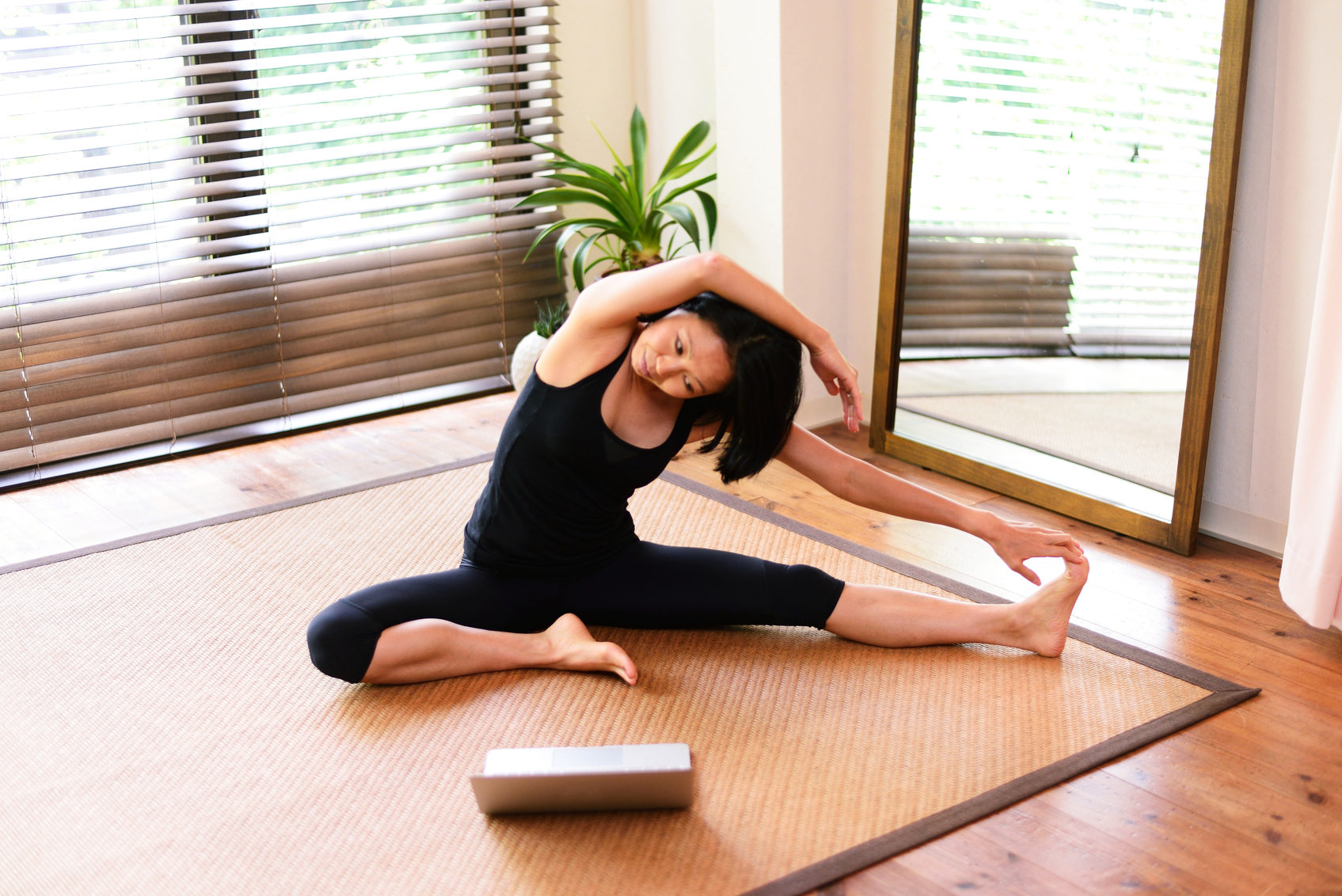 Yoga studios are saturated with regular teachers and substitute teachers on their roll. You dream of building your own yoga studio brand, but that seems out of reach just now. Besides your little town has two yoga studios for every Starbucks and counting. So what is a yoga teacher to do? For starters, try thinking outside the brick and mortar box. The virtual yoga studio is the sustainable yoga business of the future. Teaching, blogging, marketing, retail and related yoga businesses from software platforms to podcast consultants, now do their business online. Yoga online offers a scalable business revenue, a low cost rent for your virtual studio with potential for search engine optimisation and increased online presence. Below are 7 tips to help you get started teaching online.
Take your private yoga classes online
Live video chat streaming make easier than ever to reach out to clients that find it difficult to make class. This is a great option for teachers who have a unique style. Technology such as Skype and Google Hangout make it possible for you to teach online and keep that personal connection, as you can customise settings to allow two-way visual and audio. There are now dozens of platforms where you can become a virtual yoga instructor;. Namastream, YogaVibes, Udemy and Grokker to name a few.
Create a virtual workshop using online studio software
Begin by designing a signature workshop that reflects what you do best. Hone in on those valuable ideas that offer something new, not the same old, 30-day cleanse again. Workshop ideas that offer a take-away such as reverse yoga for jetlag, are more likely to appeal. To record your workshop, set up a camcorder in your studio and offer a special price to students attending. Make-sure they sign a release and then record away. Don't worry about any disruptions or background noise, you can always edit and lay a soundtrack later.
Produce a signature online class series
Fixed price, class series based around a theme such as 30-day beginner yoga or intermediate kick your asana boot camp have proven popularity with clients. These classes offer a start-to-end date, with payment and curriculum agreed in advance. This is also good for you, as you can create monthly subscription schedules to stabilise your income. If you are planning to broadcast on your own website or youtube, ten minutes is the optimum length. For longer, 20-40 minute classes, it is best to post on a software company with a platform that specialises in yoga.
Destination yoga can be amazing fun, but the planning, can sometimes become a nightmare.  Besides many clients may not be able to travel or afford the costs. A virtual yoga retreat will not make you thousands, but it could put you in forefront of an exciting new partnership with yoga teachers and students in far flung places. The latest teleconferencing technology allows you to operate from a number of locations. Imagine a virtual yoga retreat, culminating in chanting from three different countries. You might try test the waters by offering a smaller scaled down local version for new moms or brides-to-be. They can practice in their homes and with your studio clients from any locale. This will enable you to reach more of the locale market and generate a nice buzz around your work.
Many busy yogis practice at home, on the road, in hotel rooms. The Yoga recipe and Audible Yoga are virtually platforms from which you can sell teachers and students, your sequences, playlists, videos, podcasts and more. Not only is this a fantastic way to earn passive income and reach more students around the globe, but you will be building your own unique brand and an audience of followers.
A yoga blog is a great way to establish your online presence. A blog isn't a business, but it is a favorite platform for building one or just sounding off about all things yoga. Yoga celebrity Tara Stiles, promotes her "simple guide to feeling great" brand with recipes and yoga tips. Roseanne Harvey's, "It's All Yoga Baby"on the other hand provides a general commentary of the yoga business and culture with reviews of yoga books, films and documentaries. Yogipreneur Radio with Racheal Cook on the other hand provides practical tips and advice for building a sustainable yoga business.
Don't worry if you are not a tech goddess
To get started, begin with short instructional pose videos self-produced on your phone. Tripod stands for smart phones are inexpensive and easy to buy online or any phone shop. Set yourself up with the light and windows behind the camera. Film yourself against a white or beige background and post on youtube or Instagram with your hashtag. Not comfortable on video, partner with a yoga student or friend who is. You will get better as you continue.  Alternatively, begin with an online private class via Skype. Ask one of your long-term clients to be part of a test run in exchange for a freebie. It couldn't be easier. Once you have the hang of it, invest in a low cost digital camcorder and rig up some lights, purchased from your local DYI. If you are not super comfortable with a computer, sign up with a software platform, the good ones will give you all the support you need to make and post videos.
My last and final piece of advice for all teachers who are just thinking about teaching yoga online is, "Just do it".  This may be the most overused inspirational quote since the Nike running shoes ads, still it makes an important point. As yoga teachers we continue to push on through obstacles and overcome barriers in our practice, lives and businesses. As importantly, we challenge our students to do the same. Finding the courage to try something new is all part of the yoga journey. Who knows, virtual yoga, may be the final frontier you need to conquer on the path to success and enlightenment.
Brenda Hamlet is a RYT 200 yoga teacher and journalist. More information about Brenda can be found at https://www.facebook.com/brendahamletyoga