Blog >Health & Wellness
7 quirky Yoga Styles and how you can teach them
February 17, 2017 |

6

min read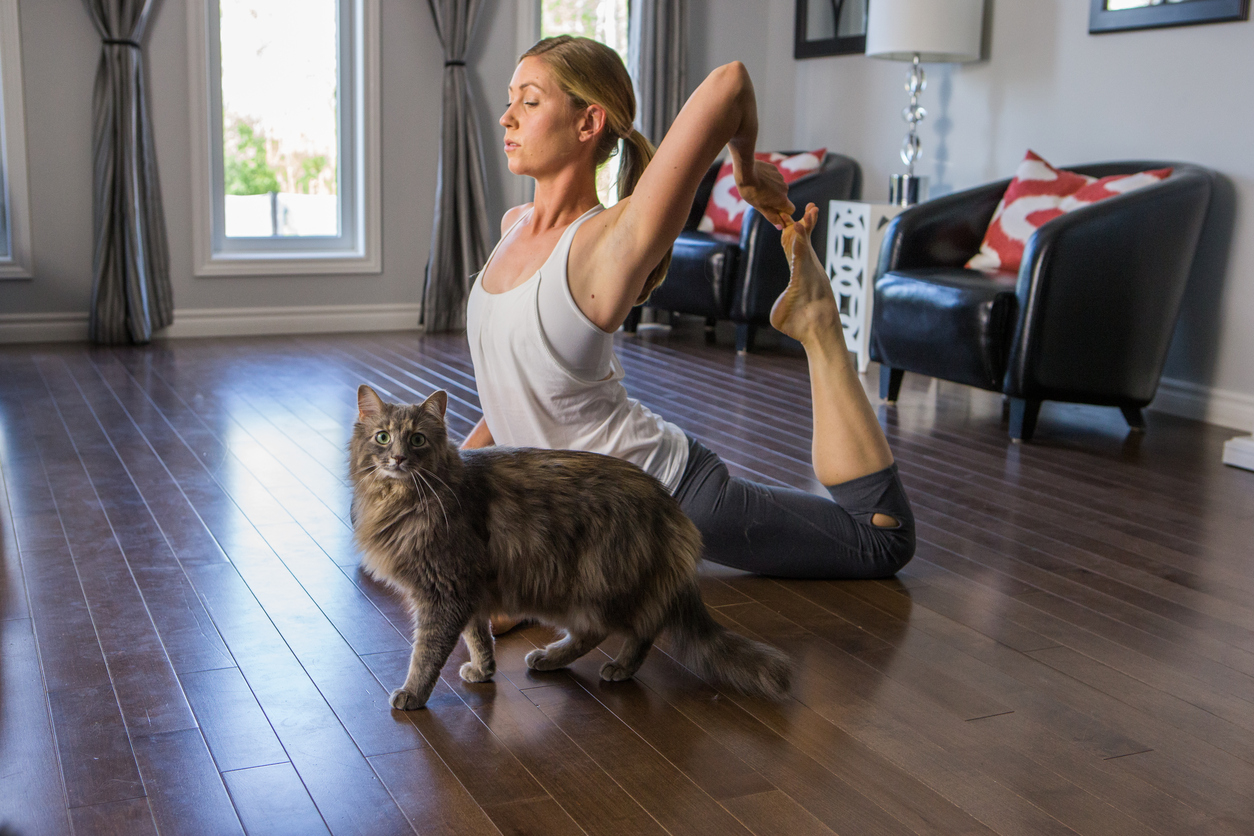 We live in a brave new yoga world. From the heights of anti-gravity hammocks to the boga yoga floating studios, some 40 million Americans are practicing yoga in ways that will just not believe –on a horse, in a kennel at the beer garden  – really? Talk about yoga off the mat! Even Jackie Chan is in on the action with a new film called, Kung Fu Yoga! Yes, yogis, the latest offerings for concept yoga styles are as varied as our diverse lifestyles. Below is a guide to seven of the new quirkiest yoga styles with details on what to expect, where you can find them and if you are really adventurous how to train for teaching them.
Horseback yoga: The Lone Ranger and Tonto have nothing on equestrian yogis. Horseback yogis practice standing balances, backbends and twists from the back of a horse (hopefully standing still). No horsing around, this style yoga is said to improve balance, flexibility and holistic union with your horse.
Specialist teacher training priced at $1,555 and upward is available at com/teacher-training–programs.html .
Yoga & Kitties class: Looking to purrfect your Purrior II pose? Strut on down to the Meow Parlour, located on Hester Street NYC. Yoga and kitties classes are 75 minutes and include 30 minutes of playtime, 45 minutes of Vinyasa Flow yoga and 15 minutes cool down with kitty time.  The $22 class price includes a mat and access to the adorable yoga kitties, all of whom are available for adoption. Because some yog kitties can be catty – no personal pets are allowed in class. You might also want to leave your mat at home too as yoga kitties just love a good scratch.
No specialist teacher training is required, just an RYT and love of all things feline. Turtle Flow Yoga in LA offers similar sessions. 
Doga: Do dogs have karma? Kari Harendorf owner of East Yoga in New York City and star of Animal Planet's K9 Karma believes they do. East Yoga is one of the first studios to offer doga: a partner yoga class that people do with their dogs. To downward dog with the canine masters, nee inventors of that delicious back stretch, see Arizona Yoga (Scottsdale, Ariz). Barking Buddha Doga, (Seattle, Wash) Bideawee Animal Shelter (Long Island & NYC), Doga Dog (Jacksonville Beach, Fla.) East Yoga, (New York City) or Wiggles 'n' Wags (Lombard, Ill.)  Most doga classes run about $15-25.
In addition to an RYT yoga certification, dog training and/or animal handler qualifications are highly recommended.
Broga: Broga is "a yoga-based fitness program taught from a man's point of view". Strickly sweaty yoga classes for guys who are fed up with pretty lady yoga. According to the website, Brograms are "geared for men (where it's okay if you can't touch your toes)".  The fine print also adds, that means no chanting, binding or fancy yoga pants. Broga's mission "to get more men practicing yoga". Broga provide their own teacher training programs online and face-to-face.
See brogayoga.com/get-certified. Similar programs include Jock Yoga and Yoga for Men.
Beer Yoga: Get your Budda Belly on yogis! Beer yoga, the latest craze to hail from down under is gaining popularity around the world from New York breweries to the Burning Man Festival in the Nevada desert. sweeping across the world with events in Berlin, NYC and Nevada. Absolutely no yoga experience required. If you can stand on one leg and hold a bottle of beer over your head for 5 breaths, you're good to go.  Standing beer yoga poses include beer salutations – holding your beer in the air while lunging forward, beer bottle tree pose –holding tree pose whilst balancing a bottle of beer on your head, giving gratitude to beer pose – take first appreciative sip!  After the first bottle, I'm assuming the sequence moves to seated beer pose or late night facedown asana. If this sounds like your idea of enlightenment, it's time to get the party started. BYOB yourself down to the beer yoga garden.
Ganja Yoga: Ganja yoga has its "grass" roots in the ancient hippie-yogi traditions of the nineteen sixties. Though many of the original practices have been lost over the decades, the art of sitting cross-legged and inhaling is experiencing something of a California revival thanks to Dee Dussault, founder of Ganja Yoga.  The "unique fusion of ganja and yoga", is described on her webpage as "less physically intense, but more relaxing than most yoga styles".  Brazilian Yoga and 420 Remedy.  Offer similar yoga classes.  All are L.A. based, where the rules on ganja are more relaxed than most cities. Still, they advise yogis to smoke before you come.
Instructors are yoga certified, but there are is currently no "official" teacher training programs being offered.   
Laugha Yoga: LOL, laugha yoga is no laughing matter. Seriously, if this article hasn't already given you the giggles, yoga teacher, then you need a course in Laugha yoga.  The three day Yoga leader Certification is taught by Bharata Wingham, E-RYT 200, CLYT concept is described as "a fun way to awaken yourself and others" Laugha Yoga techniques include Laugha Nidra (deep relaxation followed by laughter) and Pranayama. I am guessing that is teaching people how to catch their breath when trying not to laugh too hard.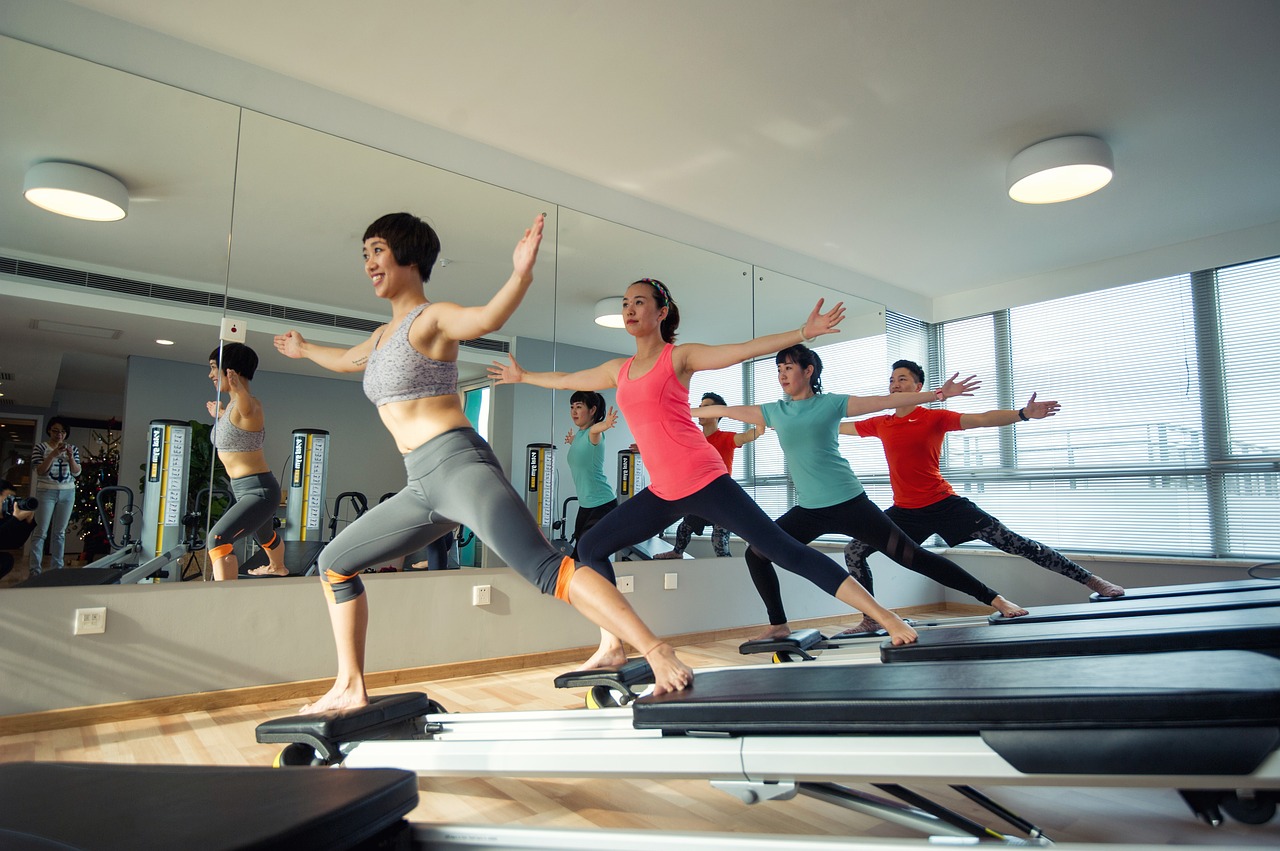 If all else fails, you can read this blog to your fellow teachers as a form of laughter therapy or as to brainstorm some new marketing ideas. When you really think about it, even the quirkiest yoga styles are a testament to creative yogapreneurship.  There are so many more styles; I haven't even touched on, such as karaoke yoga (sing your way through the asanas), nude yoga (in the buff), tantrum yoga (scream and stretch) and every possible variation and combination of styles from warm vinyasa to fusion yoga (mixes Ashtanga, Vinyasa, Iyengar styles). Maybe, these is the right time to dub-step out of your comfort zone and throw a yoga rave or just have more fun.