Blog >Business Tips
5 Ways to stand out as a Yoga Teacher
November 2, 2016 |

6

min read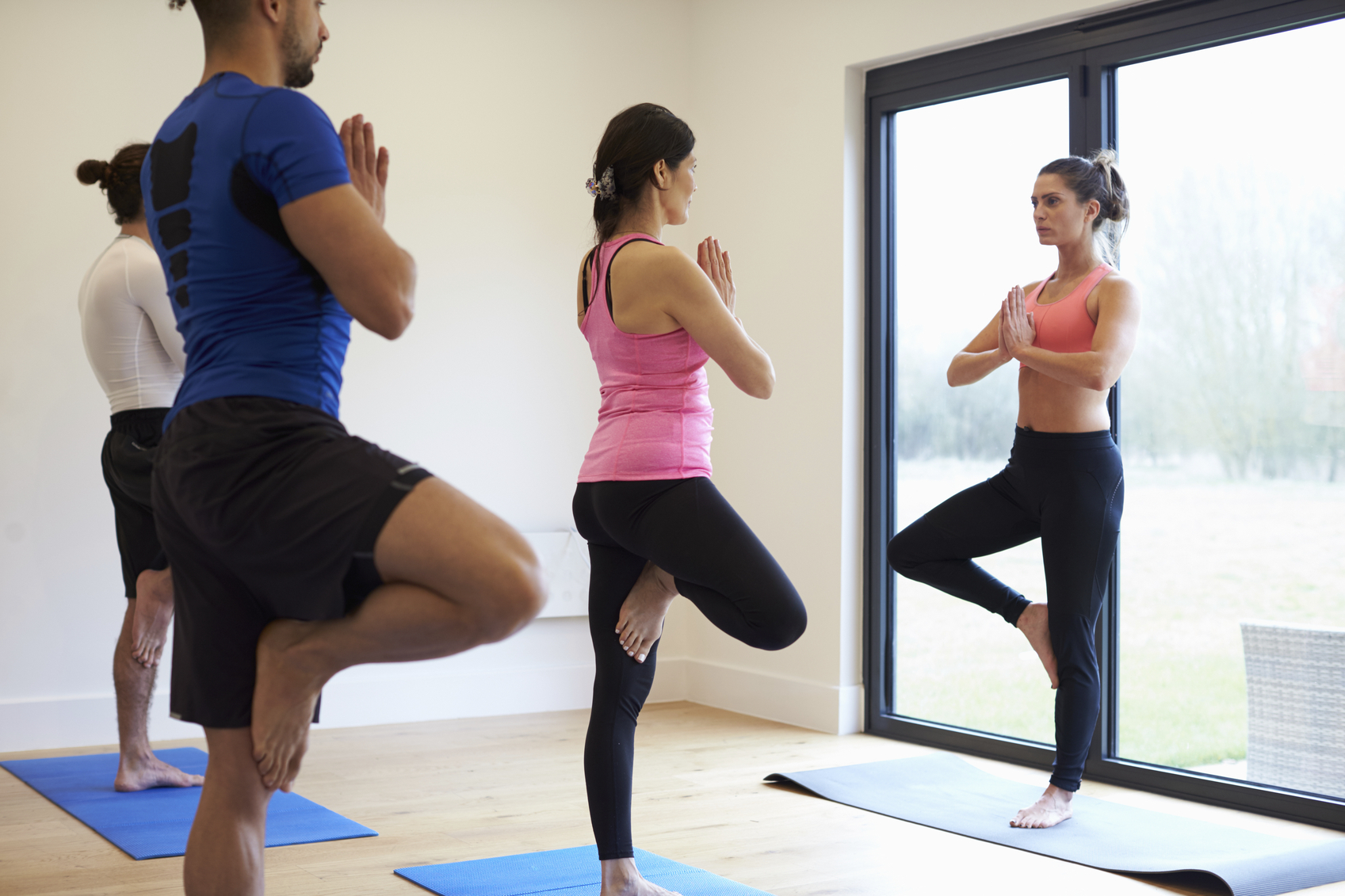 Currently, as of today, there are 42,175 Registered Yoga Teachers operating in over 77,500 schools and studios in the USA. If those latest figures from the Yoga Alliance have you reeling, consider this; those numbers do not count international yoga teacher and schools or non YA registered teachers. While this may be great news for our industry, there will be some among us who wonder if it is still possible to make a living or even carve out a niche as a Yoga Teacher in such a competitive marketplace. Consider this: To be a yoga teacher in the first place is to take a great leap into the void of the unknown. Success as a yoga teacher however requires financial situation, an optimistic attitude, an attention to the market, an understanding of one's own personal goals, and long term aspirations. The 2016 Yoga in America Study points out only 9% of yoga teachers make their living from teaching yoga. Still, the reports that for every current teacher (who have been teaching for more than six years), there are two people interested in becoming a yoga teacher. Though, I admit, these stats seem scary, it could be that many teachers might not be giving up their "day jobs", either because they cannot afford to or because they teach for reasons other than financial gain. So "to stand out" as a yoga teacher in this environment, it is important to consider what the stakes are and what you hope to gain in the long term. Below are my five top tips for standing out as a yoga teacher:
Character makes a great Yoga Teacher
There is "no one size fits all" standard for becoming a successful yoga teacher. Dependent on your own personal financial situation, opportunities range from building a private practice from home to building your own backyard studio and everything in-between. I know yoga teachers who market themselves as community teachers for prisons, senior citizen and community centers, mind-and-body fitness trainers, wellness specialists and leisure/gym/fitness trainers. Whichever niche you select, it is important to note that the 2016 Yoga in America Study reports that "all audiences surveyed agree that a warm and friendly demeanor, clarity, and knowledge of yoga poses are characteristics that make for a great teacher",
To establish a niche in the market, you will need to consider the current market As of the 2016 Yoga in America Study, there are 50 thousand people teaching yoga and 36.7 million taking their classes in the USA alone. That means for every yoga teacher there are potential seven hundred forty students. Those are incredible odds, when you think about it. So, it must be possible to make a living teaching yoga. The work to be then, is finding your clients in this great big group of people. YA's 2016 Yoga in America Study reports, there is not one group of possible practitioners to pick from. On the contrary, most yogis are significantly more involved in many other forms of exercise such as running, cycling and weightlifting. Hybrid classes, partnerships with gyms, specialist classes for golfers, swimmers, and cyclists might give you the edge above the others.
Cultivate an optimistic attitude
The YA/YJ study indicates that 34% of Americans, that's 80 million American people, say they are likely to try yoga for the first time over the next 12 months.The results indicate that women represent 72 percent of U.S. practitioners, with men and older Americans are striking a downward dog pose at a growing rate. The top five reasons for starting yoga are: flexibility (61 percent); stress relief (56 percent); general fitness (49 percent); improve overall health (49 percent) and physical fitness (44 percent). Flexibility yoga, yoga for stress, fitness yoga and yoga for wellness are all classes I have taught and attended over the last decade in America, England and Indonesia.
Free classes to promote yourself
Reach out to groups with related interests and values. The 2016 Yoga in America reports that most yoga practitioners are "also much more likely to be involved in a variety of other forms of exercise, as well as focused on sustainable living and eating." Practical ways forward might include establishing a partnership with local environmental groups, nutritional counsellors, dieticians and healthy eating advocates. One local library nearby recently offered free advice and guidance sessions led by local chiropractors and wellness experts. Another offers free meditation and yoga classes on week nights. These evenings are a perfect opportunity for new yoga teachers to promote themselves.
Get Creative with your Yoga classes
Students now spend $16 billionper year on classes, gear and equipment, according to the YA Study. They also point to new trends that consider another 37% of practitioners have children under the age of 18 who also practice yoga. Family yoga, kids yoga, yoga in schools and community yoga all offer opportunities for yoga teachers.  New Yoga teachers looking to gain essential experience in this market might consider offering low cost or donation classes at local studios or community centers for these demographics. Another up and coming market are 30- to 49-year-olds are 43 percent of the practicing public, followed by 50+ (38 percent) and 18-29 (19 percent). Think Saturday Date Night Couples Yoga, Thursday Disco/Rock-out Yoga, Sunday Senior nights or Friday Singles Yoga as a way to attract niche groups and brand your classes as a fun night out.
These are just a handful of the ways in which you as a RYT 200 yoga teacher might establish your presence in a competitive market. There are so many more opportunities for RYT 500's such as offering training – add on training, professional development workshops, self-practice groups, yoga reading groups and yoga teacher support groups. Additionally, you might partner up with local Community groups, donating your time and/or gathering your students to practice for charity and social causes. Whatever you decide to do, make it your brand: Yoga for Sustainability, Yoga for the Community, Yoga Rocks are examples of brands I have encountered. Then get your name and brand out there using business, cards, social media, and advertising on your own web site and partnered sponsors or related businesses.
Brenda Hamlet is a RYT 200 yoga teacher and journalist. More information about Brenda can be found at https://www.facebook.com/brendahamletyoga